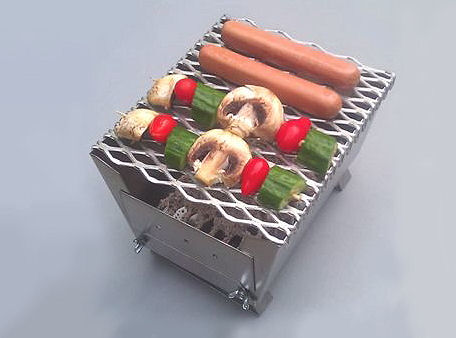 Click image for more details.
Dual Fuel Mini Portable BBQ and Cooking Stove
Compact mini portable barbecue grill or gelled alcohol camp stove
Works with both charcoal briquettes or common chafing dish gelled alcohol fuel (such as Sterno® or Power Heat+ ®)
Great for backcountry hiking, a tailgate party, picnics, road trips, or survival / emergency situations
Lightweight, compact, and portable
Folds flat to only 2.5"x6.5"x7.5" and weighs less than 2 lb.
Setup in minutes
39 sq. in. of cooking area
Stainless steel material
Comes with rugged burlap drawstring storage bag
Fabricated and assembled in the USA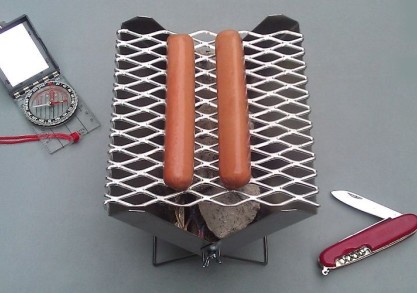 Click image for more details.
Compact Mini Portable Barbecue
Compact portable mini barbecue
Great for backcountry hiking, remote picnics, motorcycle road trips, or even personal survival
Extremely lightweight and compact
Folds flat to a mere 6"x5"x1" and weighs less than 1 lb. for easy storage and travel
Setup in minutes
27 ½ sq. in. of cooking area is enough to grill a couple of sliders or hotdogs simultaneously
Stainless steel material
Comes with rugged burlap drawstring storage bag
Fabricated and assembled in the USA